On Monday, May 23 the stock market experienced a quick scare after a deepfake image of a Pentagon explosion went viral.
Deepfake Image of Pentagon Explosion
On Monday morning, a picture of dark smoke ascending next to an official-looking building caused quite a stir on social media.
The narrative accompanying the image alleged that it depicted an explosion in the vicinity of the Pentagon.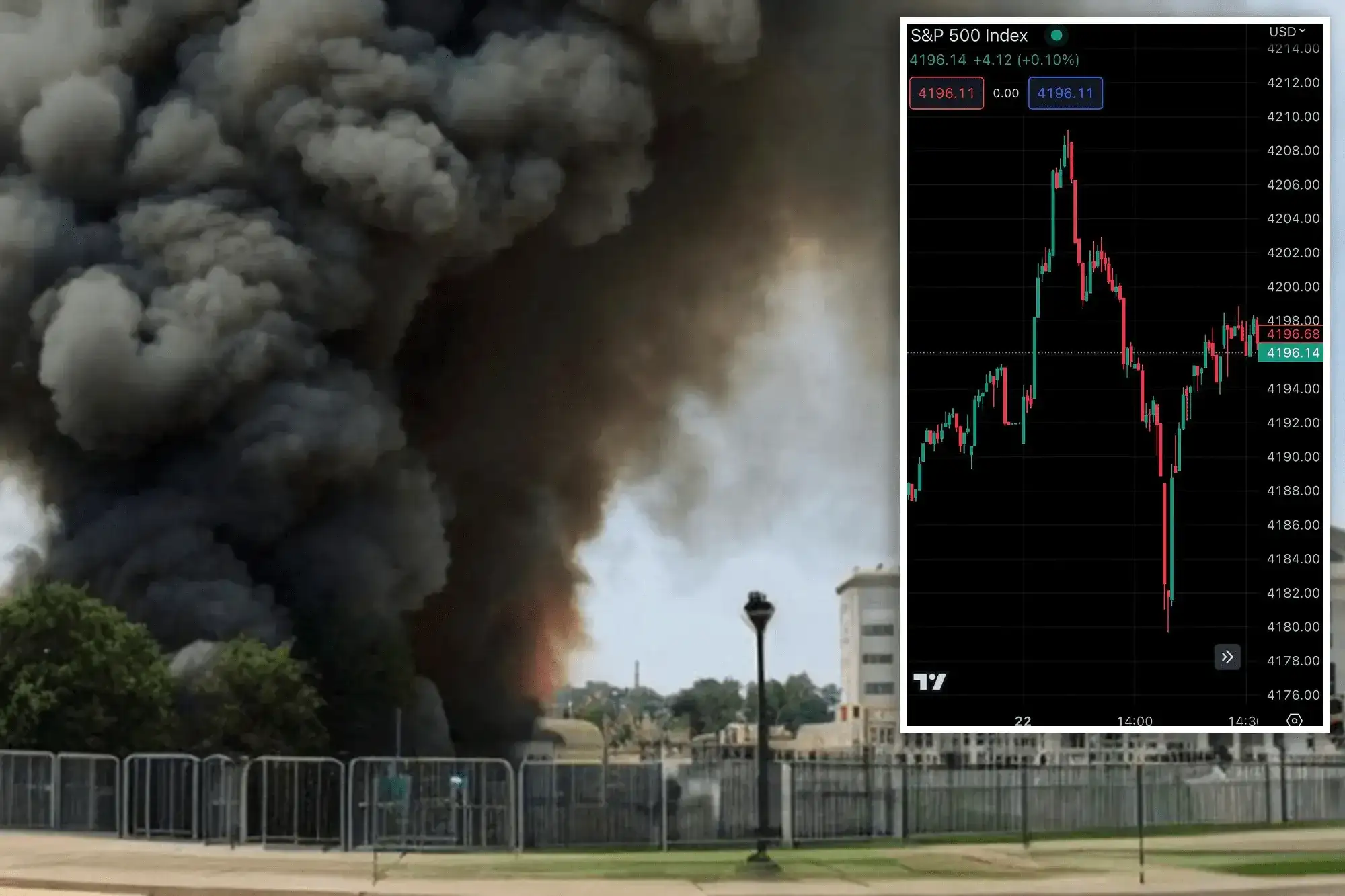 The information was swift to cause a minor ripple in the stock market, as foreign news agencies promptly propagated the posts.
Officials, however, were quick to dispel the confusion by stating that there was no such explosion and that the image was fraudulent.
It's suggested by specialists that the wide circulation of this deepfake image, bearing clear markers of being generated by an AI, underscores the potential disruptions that these increasingly advanced and accessible tools can cause on a regular basis.
Public safety officials in Arlington, Virginia, have dismissed the image as counterfeit and affirmed that no such incident occurred at the headquarters of the U.S. Department of Defense, situated across the Potomac from the national capital.
Even so, the image and the associated claim were disseminated by various media outlets including RT, formerly known as Russia Today, backed by the Russian government.
Furthermore, it was extensively circulated in financial sectors, even by a Twitter account falsely claiming affiliation with Bloomberg News and bearing Twitter's distinct blue verification checkmark.
The timing of the fake image, which seemed to have been widely disseminated shortly after the U.S. stock market opened for trading at 9:30 a.m., was enough to cause a slight disturbance in the world of investment.
The S&P 500 experienced a minor dip of 0.3% as the fabricated claims were echoed by social media accounts and investment websites popular among day traders.
Chirag Shah, co-director of the Center for Responsibility in AI Systems & Experiences at the University of Washington in Seattle, warned that it may not always be easy to identify fakes.
As AI technology evolves, he argued, society will need to rely more on "crowdsourcing and community vigilance to filter out misinformation and establish the truth."
"Simply relying on detection tools or social media posts will not be enough," Shah said via email.
Before the explosion hoax, the foremost concern on Wall Street on Monday morning was whether the U.S. government would be able to avoid a catastrophic default on its debt.
However, Adam Kobeissi, editor-in-chief at The Kobeissi Letter, an industry publication, observed that in a market that increasingly reacts to sensational news, misinformation can be particularly harmful when disseminated by even seemingly credible sources.
"Many of these movements are driven by high frequency trading, algorithmic trading, which essentially involves capturing headlines, processing them, and then converting them into a trade in milliseconds," he elaborated over the phone, highlighting that a significant part of the market is now automated. "It's akin to pulling a trigger every time a headline emerges."
For more information on this story, refer to the AP News.
Deepfake Forensics Investigators
Powerhouse Forensics provides expert Deepfake Forensics investigations.
We offer state-of-the-art deepfake forensics services to help businesses and individuals detect and combat the growing threat of deepfakes.
Our deepfake detection and digital forensics services provide a robust defense against these malicious creations, ensuring the security and integrity of your digital assets.
Powerhouse Forensics was even featured in a story on the New York Post and Fox4 News about Deepfakes.