Mobile Forensics in Houston
At Powerhouse Forensics, we specialize in providing world-class mobile forensics in Houston.
With extensive experience and in-depth expertise, we deliver precise, reliable results in digital investigations, carving a niche in the realm of mobile forensics.
Mobile Forensics in Houston
Understanding Mobile Forensics
Mobile forensics is a specialized discipline in the digital forensics field, dedicated to recovering digital evidence or data from mobile devices such as smartphones, tablets, and GPS devices.
As Houston's mobile forensics specialists, we have vast experience in handling diverse situations, including civil disputes, criminal investigations, corporate investigations, and personal cases.
Comprehensive Mobile Forensics Solutions
Our Houston-based mobile forensics services encompass a broad range of capabilities. We can uncover deleted data, access locked devices, decode encrypted files, and track digital footprints.
Our technical experts use advanced forensics tools and methods to extract and analyze data from both iOS and Android platforms.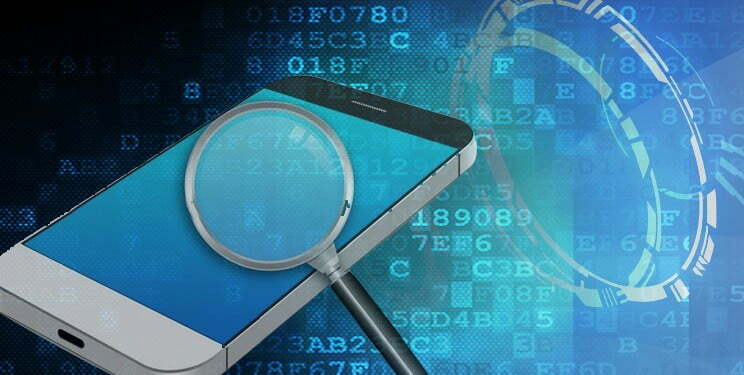 Why Choose Powerhouse Forensics in Houston?
Extensive Experience
Our team of certified mobile forensics experts in Houston boasts a combined experience of several decades. We have handled countless cases, each one providing us the opportunity to refine our skills and broaden our expertise.
Cutting-Edge Technology
Powerhouse Forensics stays at the forefront of technological advancements in mobile forensics. We employ state-of-the-art tools and methodologies, ensuring comprehensive, precise data retrieval and analysis.
Confidentiality and Security
We take data security seriously. We maintain the highest level of confidentiality and adhere strictly to legal and ethical guidelines during our investigations, ensuring our clients' information is always secure.
Powerhouse Forensics: Your Trusted Partner in Mobile Forensics Houston
Whether you're dealing with a corporate dispute, criminal investigation, or personal matter, you need a mobile forensics team you can trust.
At Powerhouse Forensics in Houston, we have built a reputation for reliability and integrity. Our comprehensive approach to mobile forensics sets us apart from other providers in Houston.
Customer Satisfaction
At the heart of our operations is our commitment to customer satisfaction. We strive to exceed your expectations, delivering reliable results promptly.
Consultative Approach
We believe that every case is unique and requires a tailored solution. Our team will work closely with you to understand your specific needs and devise a strategy that ensures optimal results.
Certified Professionals
Our Houston-based team consists of certified mobile forensics professionals who are skilled at using the latest techniques and technologies. Their in-depth knowledge guarantees you get the most accurate results.
Connect with Powerhouse Forensics Today
For unparalleled mobile forensics services in Houston, connect with Powerhouse Forensics today. Our team is ready to assist you with your mobile forensics needs, offering expertise, reliability, and unmatched customer service. Entrust us with your digital investigation needs and experience the Powerhouse Forensics difference.
Mobile forensics Houston - Powerhouse Forensics. We're the team you can trust when you need digital evidence recovered accurately, professionally, and ethically. Connect with us today and let us show you why we are the go-to choice for mobile forensics in Houston.